PTS Thrive is funded by the Lilly Endowment, Inc. Thriving in Ministry Initiative 2018 which has commissioned the development of "programs that help pastors build relationships with experienced clergy who can serve as role models and exemplars and guide them through key leadership challenges at critical moments in their ministerial careers" with the aim being to "help pastors thrive in congregational leadership and thus enhance the vitality of the congregations they serve."
PTS Thrive will:
Facilitate mentoring relationships for young and new pastors. Mentors will be early and mid-career pastors who have thrived in ministry, possess spiritual maturity and emotional intelligence, and have demonstrated the desire to encourage young pastors;

Offer guidance to early and mid-career pastors at challenging transitions seeking to expand their ministry influence into the local community and denomination.

Continue to facilitate mentoring and coaching young pastors for up to three years by helping the young pastor negotiate key transitions which might be points of conflict and discouragement;

Provide quarterly Zoom (videocam) conferencing, webinars, coaching and mentoring via Zoom, Resourcing participants with sustainable solutions and networks with video, digital, and print media.
PTS Thrive will network all educational assets of the Church of God in order to recruit pastoral candidates for ongoing ministerial enrichment, coaching, and mentoring. The goal is to assure thriving in the first years of pastoral ministry. This program includes PTS graduates and non-seminarian pastors facing challenges and transition points in order to help them and their congregations thrive as well.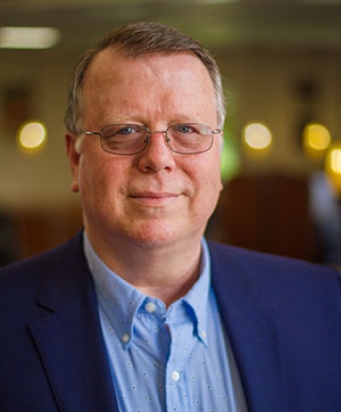 Daniel Tomberlin, DMin.
Executive Director of PTS Thrive.