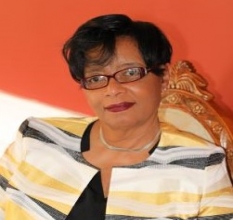 Dr. Philicia Jefferson
Dr. Jefferson is a scholar-practitioner with more than 25 years of experience in research and clinical mental health counseling. She received her doctorate degree from George Mason University and her master's degree in counseling and her bachelor's degree from Eastern Washington University. Prior to joining the PTS faculty, she held the rank of Professor at the University of the District of Columbia where she guided CACREP and CORE accreditations for graduate programs in Counseling. She has held graduate faculty positions at Virginia State University, Northern Michigan University, the University of Virginia and Walden University.
She is a national certified forensics mental health evaluator and a certified rehabilitation counselor. Additionally, Dr. Jefferson's experience as a clinical mental health practitioner includes the development of state- licensed, behavioral health facilities throughout Virginia, including her former, state-licensed mental health agency, Tree of Life Christian Counseling, that specialized in children and adolescent counseling services.
Her research includes exploring the effects of reactive attachment disorder on parent/child relationships; the effects of traumatic brain injury on quality of life; post-traumatic stress disorder of returning military members, and percepts of emotional self-efficacy of college students with cognitive disabilities.
Other areas of accomplishments include the development of a Christian counseling Institute: a not-for-profit training platform for Christian Counselors that included a didactic and an experiential component. She is a licensed evangelist and provides ministerial support at her home church in Virginia.
Dr. Jefferson's daughter, Charnita Allen, is a system's engineer and her late son, Richard was a career marine. She is married to Mr. Nathaniel Jones, a retired IT/Oracle Database Administrator. She enjoys sewing, bowling and traveling.
email: pjefferson@ptseminary.edu