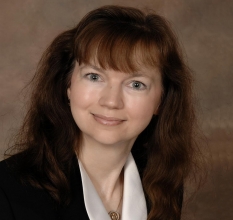 Karen Rembert Holley
B.S., Lee College, 1991
M.Div., Church of God School of Theology, 1995
Th.M., Columbia Theological Seminary, 2004
Ph.D. (abd), Bangor University
Mrs. Holley joined the faculty at PTS as an Instructor of NT Theology and NT Greek in the spring of 2017. Prior to this she had served as an adjunct faculty member and Special Assistant to the VPA beginning in 2012. She also serves as Title IX Coordinator for PTS.
Previously, Mrs. Holley taught at Lee University for sixteen years as adjunct faculty. She is also an ordained minister in the Church of God and has been actively involved in various aspects of pulpit ministry and teaching for more than 20 years.
Mrs. Holley is currently pursuing a PhD in New Testament Theology through Bangor University, Wales. The focus of her study is A Johannine Pentecostal Theology of Sanctification. She has presented multiple academic papers, based on her dissertation work, at the Society for Pentecostal Studies.
She is married to Jeffrey C. Holley, and they have two children, Hannah and Daniel.
email: kholley@ptseminary.edu