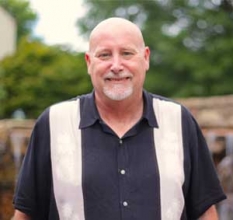 Dr. Blayne C. Waltrip
B.A., California State University, Fullerton 1989
MADCF, Church of God Theological Seminary, 1999
Ph.D., Fuller Theological Seminary, 2011
Dr. Waltrip joined the Seminary faculty in 2013 as Assistant Professor in the area of global mission and church development. Previous teaching experience occurred at Patten University, Lee University and the European Theological Seminary.
As Director of the Center for Global Education and Mission (cGEM), and in partnership with the Pentecostal Theological Seminary, Church of God World Missions, the Never Before Project and Multiplication Network Ministries, Dr. Waltrip seeks to further church planting and development across the planet by developing missional education and by providing strategic training, systems, research and resources. As director, he also serves as adjunct professor and global educator.
Dr. Waltrip has served as a missionary since 1999, serving several years in Europe, especially in France and Germany, and as a global educator, teaching in places like Argentina, Australia, Belgium, England, Italy, Kenya, the Netherlands and the Philippines.
Publications include Hospitality as Mission Praxis in Contemporary Western Culture and Fresh Expressions of Missional Church in French-Speaking Europe.
Dr. Waltrip is a member of the Society for Pentecostal Studies and the European Pentecostal Theological Association. He is married to Dr. Angela McCain-Waltrip and they have one child, Angelina Noelle.
email: bwaltrip@ptseminary.edu