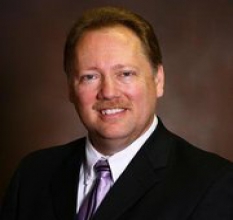 Dr. Lucas B. Queen
Lee College, BA, 1987
Pentecostal Theological Seminary, MDiv (1991)
Columbia Theological Seminary, DMin (1993)
University of Tennessee, Med (1994)
Keiser University, MBA (2012)
Taft Law School, Pursuing JD in Health Law
Dr. Queen is the first student to graduate from the Pentecostal Theological Seminary with a degree/licensure emphasis in counseling, and has been licensed in Tennessee as an LPC-MHSP mental health service provider since 1993. He is board certified through NBCC in addiction and gerontological counseling, and has extensive clinical training and experience with children and youth.
As a student at PTS in 1989, Dr. Queen developed an electronic health record that would become one of the first database systems in the United States designed specifically for long-term care community providers serving people with intellectual and developmental disabilities. Today the software company, E-Com Systems LLC, serves healthcare providers and faith-based outreach ministries in both the United States and internationally. Since graduating from the PTS, Dr. Queen served as a Clinical Director for the Camelot Mental Health Center, Clinical Manager at Cumberland Psychiatric Hospital, and as a Clinical Evaluator in the crisis response unit at Hiwassee Mental Health Center in Chattanooga, TN.
Dr. Queen currently serves as Regional Vice President and Chief Security Officer of Evergreen Life Services with compliance oversight for Tennessee, Kentucky, Georgia, and Florida. He also serves a member of the administrative team for Recovery Court in Chattanooga. Dr. Queen continues teaching counseling courses at PTS (since 1994) and is a recipient of the institution's Alumnus of the Year Award. He and his wife Tammy currently live in Chattanooga, Tennessee, and they have three daughters, Leahnna, Laressa, and Amber.