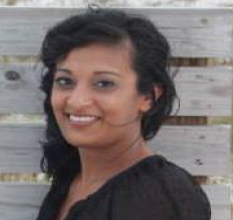 Dr. Rebecca Basdeo-Hill
Dr. Rebecca Basdeo Hill has taught at the Seminary since 2013. She has also served as an adjunct instructor at Southeastern University, Regent University, and Pentecost Biblical Seminary. In addition to her teaching responsibilities at the Seminary, Dr. Hill co- pastors the young adults ministry at Woodward Church of God in Athens, TN with her husband Jason Hill.
Her published works include Visions of God in Ezekiel: Pentecostal Explorations of the Glory and Holiness of Yahweh, "Felled by the Glory: An Exploration of Worship in the Book of Ezekiel," "Sights and Sounds in Death Valley: A Close Reading of Ezekiel 37.1-14," and "Believers in Babylon."
Dr. Hill is married to Jason Hill, and they have one daughter, Madeline Hill.