The Global Institute for Ministry and Training (GIMT), a Pentecostal Theological Seminary Partner, finished out their 2018 world-wide training in Europe. Dr. Blayne Waltrip, GIMT International Coordinator for Europe, Canada and Austral-Asia and Dr. Jerry McNabb, President and CEO, comprised the training team for Luxembourg and Brussels for GIMT.
Molenbeek, Belgium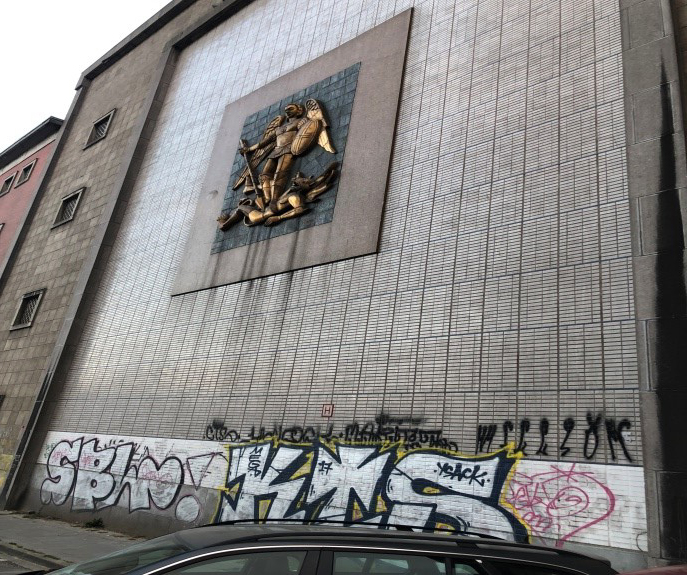 Church of God Theological Training School Molenbeek/Brussels, Belgium
McNabb said, "It was one of the many training highlights for 2018." Immediately after arriving in Brussels, McNabb and Waltrip began with a Board meeting with the FTTB (Theological Training School, Brussels) teaching staff, the Director of FTTB Edmond Molanda and the Overseer of Belgium, Martin Mutyebele. Director Molanda hosted GIMT as they discussed the future relationship with the School and training. Dr. Waltrip briefed the Board about the new Institute for Ministry and Leadership Development (Online Institute for Ministers and Laity) that is also in partnership with PTS and will serve as a feeder school to PTS' Certificate in Wesleyan-Pentecostal Ministry. "It was a very insightful Board Meeting and time well spent in dialogue with Overseer Mutyebele about his vision for training and education", Waltrip said.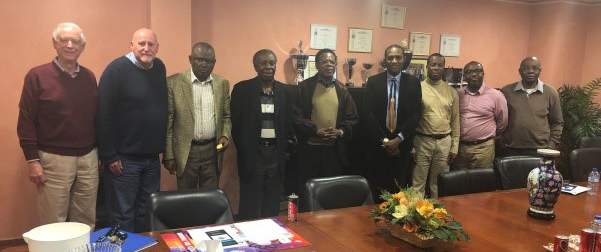 Theological Training School Board Meeting
After the FTTB Board meeting, McNabb and Waltrip left Belgium and proceeded to the small but powerful and prosperous country of Luxembourg to begin an Evangelism and Mission Conference. Waltrip began the weekend Conference teaching Friday on Evangelism and Mission with McNabb teaching on Understanding Islam on Saturday. The Conference concluded Sunday morning with McNabb preaching at the Oasis Church of God, pastored by Pastor Pietro Colaci, which has over 47 languages represented. The Oasis Church, that was planted and pastored for many years by the current Luxembourg Overseer, Bishop Graham Kettle, has also started and mentored two French and Spanish speaking churches.
At the conclusion of the Conference in Luxembourg, McNabb proceeded back to Brussels to teach a week intensive on, "Islam and Evangelism" at the Theological Training School (FTTB) with Waltrip flying to Canada to begin another meeting. It must be noted that Brussels has over 300,000 Muslims and the small community of Molenbeek , where the Brussels Theological Training School resides, consist of over 100,000 Muslim residents. Molenbeek has a high concentration of Moroccan and Turkish Muslims with over 22 Mosques. It has been noted throughout Europe in past years as a hotbed of jihadism. The Intensive Course was very well received and highly successful.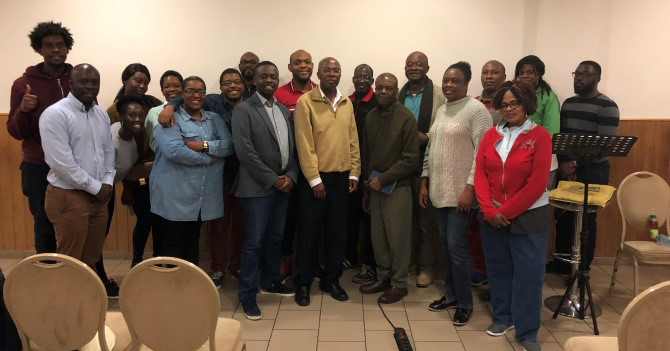 Dr. McNabb and Understanding Islam Class at Church of God Theological Training School Brussels
McNabb said, "Please pray for the small nations of Belgium (11 million population, 650,000 Muslims) and Luxembourg (Approximately 650,000 population, 13,000 Muslims), that God will allow our Global Institute for Ministry and Training ministry to continue to work with these churches and schools in making available the needed training and teaching for their ministers and laity to be more effective witnesses to the almost 700,000 Muslims who remain lost behind the veil of Islam." "We must remember", he said:
Christ Greatest Command, "Love the Lord your God with all your heart and with all your soul and with all your mind and with all your strength, and, love your neighbor as yourself." (Luke 10:27)
Christ Last Command, "Therefore go and make disciples of all nations, baptizing them in the name of the Father and of the Son and of the Holy Spirit, and teaching them to obey everything I have commanded you...." (Matt. 28:19)
THIS MUST BE CHRISTENDOM'S FIRST COMMITMENT.
"Covering the world with the Right Message, at the Right Time and in the Right Place."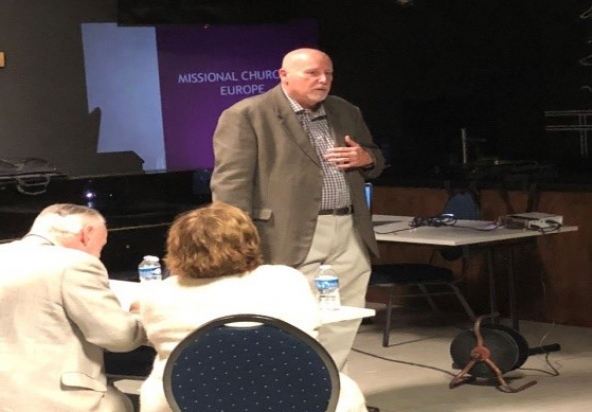 Dr. Waltrip lecturing at the
opening night of the Conference.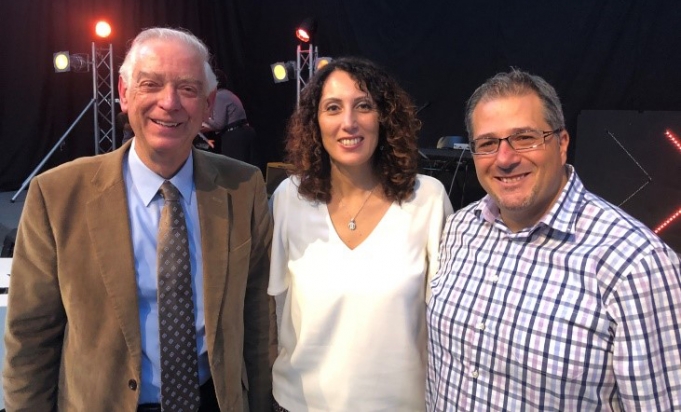 Dr. McNabb with Oasis Church of God (Luxembourg) Senior Pastors Pietro and Giovanna Colaci.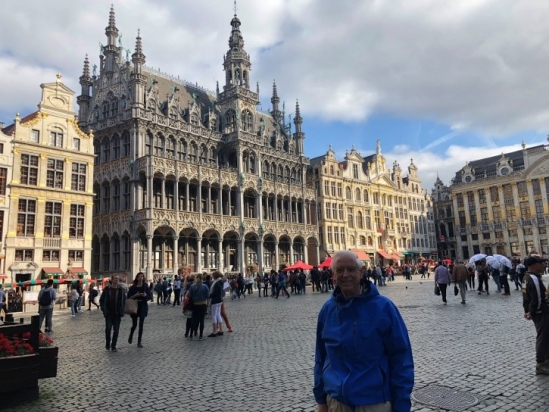 McNabb at Luxembourg
Town Square.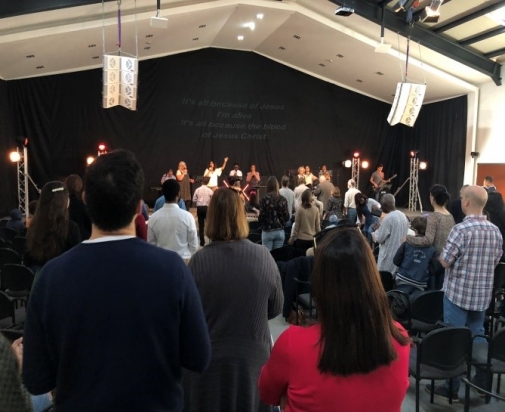 Oasis Church of God Luxembourg.