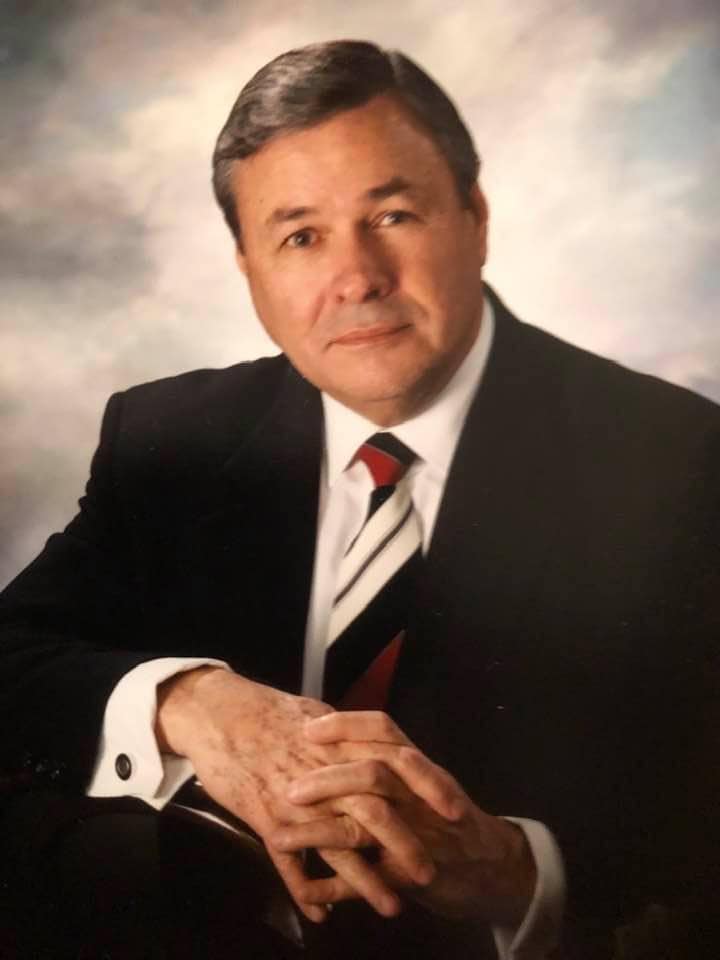 Brother Triplett's entire life has been impacted by the Church, beginning with his childhood that was spent at the Church of God Orphanage when it was located in Cleveland, Tennessee. Receiving a call to the ministry at the young age of 11, he has served in multiple capacities at nearly every level of leadership in the Church of God.
He began his formal ministry as an evangelist in 1949 with his wife, Helen, whom he married two years earlier. They spent the next four years speaking across the country until accepting their first pastorate in Minot, N.D. in 1954. It would be
followed by a church in Memphis the next year, and two other pastorates in Nashville (1966-68), and Lawrenceville, Ga. (1980-84).
The Church of God recognized the leadership of Bennie Triplett with multiple appointed positions throughout the 51 years of his active ministry between 1949 and 2000, the year of his retirement. His first appointment in 1955 was to Tennessee as the state Youth and Christian Education Director. The Tripletts served as state/regional overseers in the states of North and South Dakota (1968-72), Indiana (1972-76), Florida (1976-80) Southern Ohio (1988-99) and Alabama (1999-2000). He was program director for the Church of God radio broadcast Forward in Faith from 1958-66 and general director of the Radio and Television Department from 1984-88. He served on multiple boards including chairman of the Department of Music Ministries, World Missions Board, General Evangelism & Home Missions, and chairman of the Board for Northwest Bible College. He also served on the board of the National Religious Broadcasters (NRB), and the Pathway Press Hymnal Commission. He was also elected four times to the Church of God International Executive Council.
While a seasoned church leader, Bennie Triplett is perhaps best known for his prolific song-writing ability. He penned more than 250 gospel songs, choruses, anthems, and many popular hymns sung by congregations around the world. His works appear in countless hymnals and chorus books across many denominations. His original song, "How About Your Heart," was recorded by the Blackwood Brothers Quarter and became a #1 hit.
Besides music publications, he has also authored an autobiography titled, "From the Door of an Orphanage to the Palace of A King," "A Contemporary Study of the Holy Spirit," "Holidays, Holy Days and Special Occasions – Vol. 1," and his last book, "Marriage, Home and the Family." His musical accomplishments earned him numerous honors and awards, including two Golden Mike Awards for Best New Song, Distinguished Service in Music Award, and the Lee University Distinguished Alumnus. He also received an honorary doctorate of Sacred Music from the Pentecostal Theological Seminary, the first in the Church of God to receive an honorary doctorate in music.
"The first time I met Bennie Triplett he came to my dad's church when I was 14 years old," said General Overseer Tim Hill. "He had just written 'Jesus Is Precious,' and he played it on our home piano. Bennie Triplett is perhaps one of the most iconic, talented, and versatile leaders the Church of God has ever seen. His contributions represent an amazing range of skills and ministry gifts. His imprint is indelible on past generations, but will be here for generations to come. He was a true pioneer whose influence was once in a lifetime."
Bennie Triplett was preceded in death by his daughter, Susan Rene' Pyeatt. He is survived by Helen Triplett, his wife of 72 years and son Bennie Stevens Triplett II. Grandchildren include Bennie Stevens Triplett III, Jesse Clayton Triplett, Kelli Michelle Pyeatt and Mathew Pyeatt and great grandchildren Rene' McClain and Naomi McClain.
Please keep the Triplett and Pyeatt families in your thoughts and prayers.