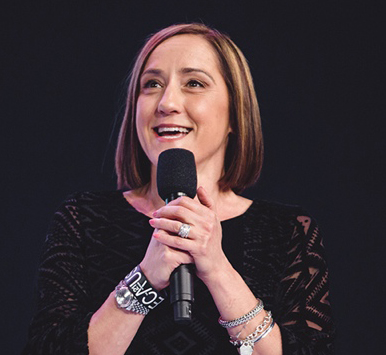 Christine Caine, noted author and international speaker, will be guest lecturer at the Pentecostal Theological Seminary this Fall by invitation of Dr. Cheryl Johns, Professor, Robert E. Spiritual Renewal & Christian Formation. The course title is Finding Voice: Women and the Ministry of Preaching. Mrs. Caine's participation will be on Tuesdays from 9:00-11:45am, sharing her experience of 30 years in sermon delivery, one's self-image, and voice.

Three course enrollment options:
Take the course for credit – Register as a PTS student;

Take the course for audit credit – Register as PTS student and pay ½ tuition for the course;

Take the course as a "special guest" for a fee of $100.00.
Dr. Johns and Reverend Caine are looking forward to working together in preparing a new generation of women preachers. There is still time to register for the Fall semester at PTS. The class is offered on campus as well as with Zoom technology. With Zoom, one can participate in this class from home. Over the years, Professor Johns has had male students take this course also. Men, as well as women, are welcome to join.
Reverend Cain and her husband, Nick, founded the global anti-human trafficking organization, The A21 Campaign. They also founded Propel women, an organization designed to activate women to fulfil their God-given passion, purpose, and potential. Christine is the author of several books including her most recent updated and expanded release: Undaunted: Daring to Do What God Calls You to Do.
For information on how to enroll for this special Fall class at Pentecostal Theological Seminary, contact Lee Seals, Director of Admissions, Lseals@ptseminary.edu, or call(423)478-7725.