---
Hall of Prophets
Daniel L. & Dorothy Black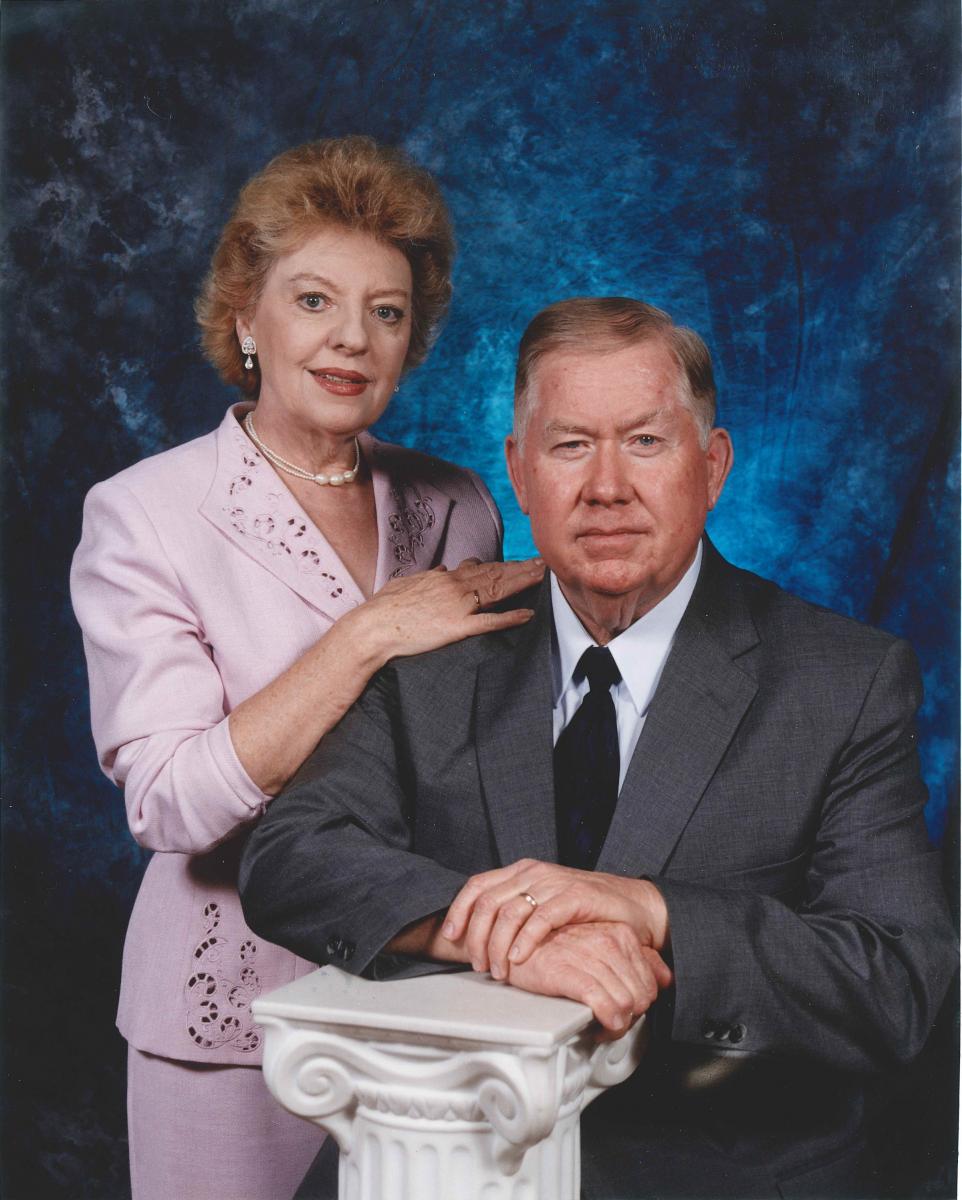 Daniel Lyon Black was born into a Church of God home on July 3, 1942, in Great Falls, South Carolina. His parents, Daniel James Black and Mary Elizabeth McNeil Black were textile workers. Daniel committed his life to Christ at eight years of age in his grandmother's living room, and soon afterwards was baptized in water and became a member of the Church of God.
Daniel received the baptism in the Holy Spirit and a call to preach the Gospel when he
was sixteen years of age. He began immediately preaching wherever he had opportunity, and began teaching Sunday school in his local church.
At the time, a Licensed Minister in the Church of God, Daniel began the pursuit of his formal education for the ministry at Northwest Bible College in the fall of 1963. In 1968 he earned a Bachelor of Theology degree, and in 1973 a Master of Theology degree, from the Divinity School of the American Evangelical Christian Churches. In 1974 he earned a graduate-level certificate in Mental Health and Ministry education from the Beckman Center of the South Carolina Department of Mental Health. In 1975 he earned a second Master of Theology degree from Ridgedale Theological Seminary, and in 1979 received his Doctor of Theology degree from Clarksville School of Theology. A non-academic version of his doctoral dissertation was published by Pathway Press as A Layman's Guide to the Holy Spirit in 1988.
Daniel successfully pastored Church of God congregations, beginning at Coal Springs, South Dakota, 1964-66; then Bismarck, North Dakota, 1966-70; Greenwood, South Carolina, 1970-74; Wichita, Kansas, 1974-75; and Caruthersville, Missouri, 1975-83. During this time he also served on several Church of God state boards, committees, and councils. Daniel became an Ordained Bishop in the Church of God in 1970.
Daniel began his ministry as Editor-Writer of Adult Sunday School Literature for Church of God Publications in October 1983. During his forty years as Editor-Writer of Adult Literature, he wrote 2,100 lessons. About 8.4 million of his written words have been published by the Church of God Publishing House. He served as a member of the Pentecostal-Charismatic Curriculum Commission for 38 years, and as PCCC Chairman 2011 to 2017. He also served for thirty years as Editor of the book of Minutes of the Church of God General Assembly, from 1988 to 2018.
Daniel received the "Pillar of Pathway" award in 2002 from the Church of God Publishing House, and the "H. D. Williams Heritage Award" in 2003 from the Westmore Church of God, where he taught an adult Sunday school class for 38 years.
Daniel was married to Dorothy Jane Hilscher, an exemplary Christian and loyal member of the Church of God, at the Aberdeen, South Dakota Church of God on July 23, 1966. Dorothy is an excellent wife, mother, pastor's helper, teacher of children, and talented musician. Daniel and Dorothy have one daughter, Sheryl Ann, married to Michael Jared Chai; one son, Daniel Henry, married to Crystal Ann Rollins; four grandchildren, Ciara Danielle, married to Matthew Cammarota; Cydney Loren Black; Nicholas Christopher Black; and Christian Chai; two great-grandchildren, Ellie and Jacob, the children of Matthew and Ciara. All these thirteen family members live in the Cleveland, Tennessee area.
DANIEL L. AND DOROTHY J. BLACK
ENDOWED SCHOLARSHIP
SPONSORED BY
PATHWAY PRESS AND FRIENDS
OCTOBER 16, 2023