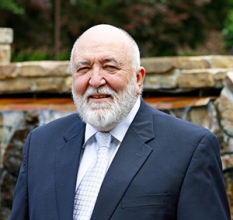 Dr. Tom Biller
B.A., Cedarville College, 1968
M.A., Valparaiso University, 1969
Ed.D., University of Arkansas, 1973
Ph.D., International Institute for Advanced Studies, 1986
Dr. Biller is a licensed professional counselor, licensed marriage and family therapist, licensed clinical and counseling health service provider psychologist. He is an ordained Bishop in the Church of God, and has been teaching at the Pentecostal Theological Seminary since 1999.
Dr. Biller is the Executive Director of Behavioral Research Institute, Inc., a State licensed Child Abuse Prevention Agency created in 1980. He also has a private practice in Cleveland in which his wife and son practice with him. Dr. Biller is an Approved Clinical Supervisor by the Center for Credentialing and Education, Inc.
Dr. Biller is Board Certified in Psychopharmacology and Forensic Psychology. Additionally, he is certified in biofeedback and sex therapy. Dr. Biller enjoys studying and learning about new ideas. He has published Simple Object Lessons for Children and 101 Therapeutic Illustrations and Devotionals. Dr. Biller provides workshops for local law enforcement agencies and works with churches in the area and civic organizations to provide consultation regarding care of children and families.
email: tbiller@ptseminary.edu